Hi there,
Grab four tickets and take your friends to see kemancheh (spiked fiddle) virtuoso Kayhan Kalhor at the
BT River of Music
July 21st, London courteousy of my radio show Six Pillars to Persia.
To win simply mail in before Sunday midnight with the answer to this question:
What's the name of the album Kalhor released this year? (clue, it's with Ali Bahrami Fard)
answers in to sixpillars at resonancefm dot com
The winner will be announced the following Monday, July 2nd on the show (13.30-14.00 on 104.4fm), and notified by email
Also, new podcasts up!
Coming soon:
Our website is being revamped and the massive audio archive, spanning from 2007 to the present day is on track to be be sorted out. As you know we run Six Pillars without any funds or support (not from lack of trying). If you feel this archive and our goals to document is important and want to help in some way, to suggest a future guest or donate money or time, please get in touch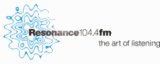 Links: